[responsivevoice_button]
Before jumping directly into the Intellectual Property paralegal, let us first understand the meaning of the term 'Paralegal.' A paralegal is an individual who is not a lawyer, but their work seems very similar to them. They are trained and qualified. Generally, they are employed lawyers, corporation, law office, or under other entities to perform substantive legal work.
Moving back to the point, Intellectual Property is an ethereal property, created exclusively in favor of the owner. The property can be anything from his work, arts, music, phrases, to more specific inventions. These Intellectual Property paralegals hold complete knowledge of the concerned field. Therefore, they can serve their clients who have trouble in preparing, managing, or dealing with their patent application, trademark, IP litigation, IP researches, etc.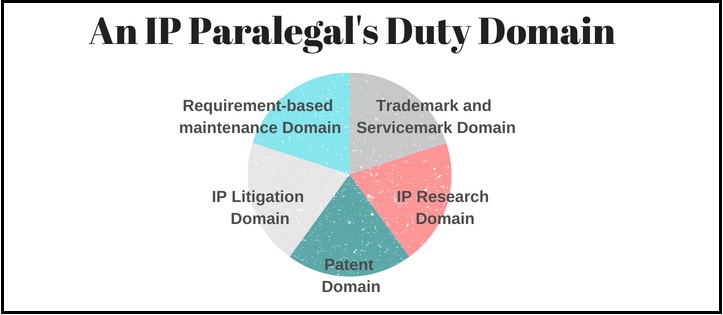 Intellectual Property Paralegal Duties
Let's now understand the duties of IP paralegals under the following work domain:
Trademark and Servicemark domain: Marks registered in the name of specific and unique business are trademarks, and expressed to identify services are service marks. IP paralegals assist their clients through the course of trademark filing, such as in determining the most appropriate mark, monitoring goods and or services clients sell, assisting in filing trademark forms, guiding them at the time of infringement of their marks, etc.
Patent domain: IP paralegals serve their clients in filing a patent application, sending replies or requests as an answer to USPTO in case of any objection, and conducting a patent search to avoid future infringements.
IP Litigation domain: The process of taking any legal action against an illegal or non-registered authority or any individual is known as litigation. In case of any infringement found in trademark, patent, IP research journal, etc. IP paralegals support attorneys against this sort of lawsuit by framing pleadings, corresponding with expert and other witnesses. Even some provide significant help during the time of court prosecution and trials.
IP Research domain: To stay away from infringement, IP paralegals provide insight about the subject domain by performing in-depth search and research to save their client. Searching includes searching in the USPTO or U.S. Copyright Office's databases, online portals, concerned journals, etc. to ensure infringement free services and products.
Requirement-based maintenance domain: Aside from domain-specific help, IP paralegals are also responsible for managing, reviewing, and maintaining the client's patent, trademark, or copyright (the required one).
We, at the Patent Drafting Catalyst (PDC), provide our clients with a bucket full of paralegal services. We focus on patent application monitoring, full docketing of applications in multiple countries, proofreading, end-to-end IDS management, document procurement, data verification, to complete preparation and filing. We can help you out with everything. Ours is a fully-functional team of paralegal professionals and state-of-the-art tools, who reliably provide the best in class services. PDC family has expanded with our happy and satisfied clients from more than 45 countries.
Also Read: The patent Search Firm
To know more about us and our services, please visit our service page.
Related Articles:
Patent Drafting FAQs – Get Your Answers!
3 Important Aspects for Better Patent Docketing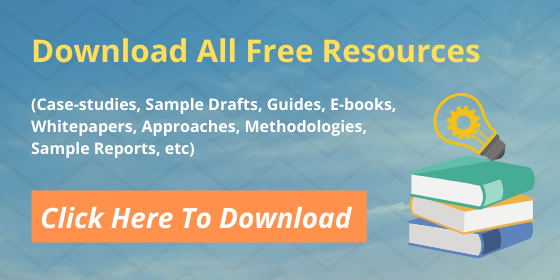 Here you can download all free resources
(Case-studies, Sample Drafts, Guides, E-books, Whitepapers, Approaches, Methodologies, Sample Reports, etc.)