[responsivevoice_button]
Before learning about the management of various patent details and related documents, let's first understand the literal meaning of patent docketing. Organizing hundreds of patent applications at the same time is an excellent deal for patent law firms. It is difficult to keep track of many relevant documents, their deadlines, and timelines, reports, etc., without using any software tool. Hence lies the importance of patent docketing need.
Patent docketing simplifies the management of the patent application process. Patent docketing services are provided to maintain track of all the critical documents, deadlines, timelines, forms, drawings, and to manage, sort, and record details within a database. A large number of patent law firms even hires docketing specialists to keep track of their substantial assets that can process patents from multiple countries. Customization on demands and requirement depends upon the budget and usage of the law firm. All patent law insurance requires patent law firms to maintain a docket. A docket is a database that stores the patent application documents and alerts attorneys to any upcoming deadlines in the application process.
Also Read: Patent Paralegal Force
Why focus on patent docketing need?
The following are some of the primary reasons why we need proper docketing of patent data and files:
It identifies the crucial aspects and their following actions in IP prosecution.
It is more than merely a data entry work since it calculates the response due date to notify the filer on time.
The docketing process may or may not be handled through software. In case it is not controlled using software, the docketer must be familiar with all the actions and interpretations of the tasks.
The docketer requires skill, legal knowledge, eyes-for-detail, IP prosecution knowledge, and quick response to analyzing actions on correct time, without any delay.
It prevents malpractice lawsuits when a law firm misses a filing date, causing rejection by the USPTO.
Also, in many cases to double check the work of docketer and ensure full safety, some insurance companies even maintain two dockets for better management.
We will manage all your tasks!
We, at the Patent Drafting Catalyst, maintain and take necessary actions, to meet deadlines about a patent application, with the help of our docketing expert team. Our company is also partnered with patent attorneys outside India that facilitate the filing of patent applications outside India. We ensure that all essential dates regarding patent application are docketed correctly in advance and alerts are given on time so that the client does not even get close to rejection. We keep track of all the pre-filing, post-filing, post-grant dates and deadlines associated with our client's patents and trademarks.
Also read: The Patent Proofreading Company
Patent filers need to hire a docketing expert to ensure timely delivery and alerts for maintaining respective records so that all the deadlines are met, and all documents are labeled and kept in the correct file, so they can be retrieved when required. If you need our help, please visit our service page.
Related Articles:
Patent Drafting Vitals: You Can't Miss These!
Drafting Patents: The Art Behind Every Successful Patent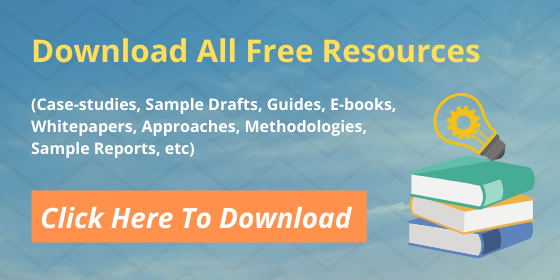 Here you can download all free resources
(Case-studies, Sample Drafts, Guides, E-books, Whitepapers, Approaches, Methodologies, Sample Reports, etc.)