Patent Docketing Services by 'Patent Drafting Catalyst' (PDC): Patents are structured documents and thus we need to ensure that each of the adjoining document is in its appropriate place, and are responded accordingly. With our patent docketing services you can manage and maintain all your pertaining documents without investing much of your precious time and energy.
Salient features of our patent docketing services-
100% 4-eye quality check of each document docketed (100% manual quality check, robust quality audit process).
Ensured data security & docketing quality.
For each matter, we always verify foreign associates involved, applicants, country etc.
Three day TAT with option for one day TAT for urgent cases.
Access to an experienced talent pool of docketing specialists (Docketing specialists @PDC having responsibly managed a portfolio of ~6,500 worldwide patents and trademarks. We have identified almost 400 different types of documents that can be docketed.
Robust IT infrastructure (Lease Lines, Dedicated Servers, Chinese Walls through different VLAN, Robust Fireballs, experienced IT team)
Lowered cost and reduced risk
PDC's docketing service includes processing, docketing and database updates for all incoming PTO actions and correspondence, due date reminders, and all outside counsel and global agent communications. It also involves Record audit and accuracy checks, Double docketing solutions, Docket and Invoice reconciliation, Email/Phone notification of reminders, etc.
PDC is deft in using various software including Foundation IP, Anaqua, Memotech, Share drive, Excel or Client dedicated Software tools. PDC is Proficient in multiple jurisdictions including United States of America, PCT, EPO procedures, US related Applications (Foreign Filings).
Start your project / Contact us now:
Read More about our patent services (individual services described below)
Proofreading with CoC
Our patent proofreading service makes sure that your granted patents are free of any errors. Our experts use a combination of manual and automatic tools to ensure that the patents are reviewed for errors and accuracy with a quick turn-around.
——————–
IDS Support
At PDC, we offer IDS service as a one-time offer as well. In this, we can prepare IDS form for submission during any time of the prosecution.
——————–
Patent Docketing
PDC's docketing team is proficient in working with multiple jurisdictions and can process, docket and update all communication received from various PTO around the world. At the same time, due date reminders, and all outside counsel and global agent communications.
——————–
NSPCT / EP Validation / Foreign Filing Co-ordination
PDC's team is proficient in working with multiple jurisdictions and has the requisite experience in preparing forms, arranging requisite documents, and communicating with foreign associates to ensure filing completion before deadlines.
——————–
Sequence Listing
The preparation of nucleotide and amino acid sequence listings is often a time-consuming experience for patent attorneys and their support staff. The PDC team is able to produce high-quality sequence listings in a quick turn-around time using custom built software and our past experience.
——————–
Patent Application Format Conversion
Patent applications are very structured documents and thus it should adhere to the format as specified by the patent office. We at Sagacious Research can take away all such responsibilities so that our esteemed clients can focus on their core work. No matter whether you are intending to file an application for U.S. PTO or WIPO, or EPO, our expert team of patent analysts will keep all your application in an appropriate format.
——————–
Legal Status Checking
Timely documentation is important in the domain of patent and we at PDC, makes this job easier for you. We will keep a tab on each of the deadlines that are important for you. No matter whether it is legal status checking, responding to the regulatory office for legal status or resubmitting forms along with detailed description we can assist you on that.
In case you want to check legal status of a large number of patents we can help you in that too.
——————–
Legal Status Monitoring
Wish to monitor a large number of patents for a certain period of time let us serve you once and we will help you keep a tab on the status of the patent. With a team of professional patent search analysts and patent docketing professionals, we will help you monitor patents that can have an impact on your business goal.
——————–
Calculating PTA
Patent term adjustment (PTA) is a process of extending the term of a US patent. Its intention is to accommodate for delays caused by the US patent office during . Viewing the monetary value of a patent and its direct correlation with time it is important to calculate patent term adjustment date. With our professional PTA calculation service you can estimate the expiration dates of utility, plant, or design patents. The calculator contains prompts to enter specific information related to the patent in order to help in estimating expiration dates.
——————–
Need More Information, Contact Us Now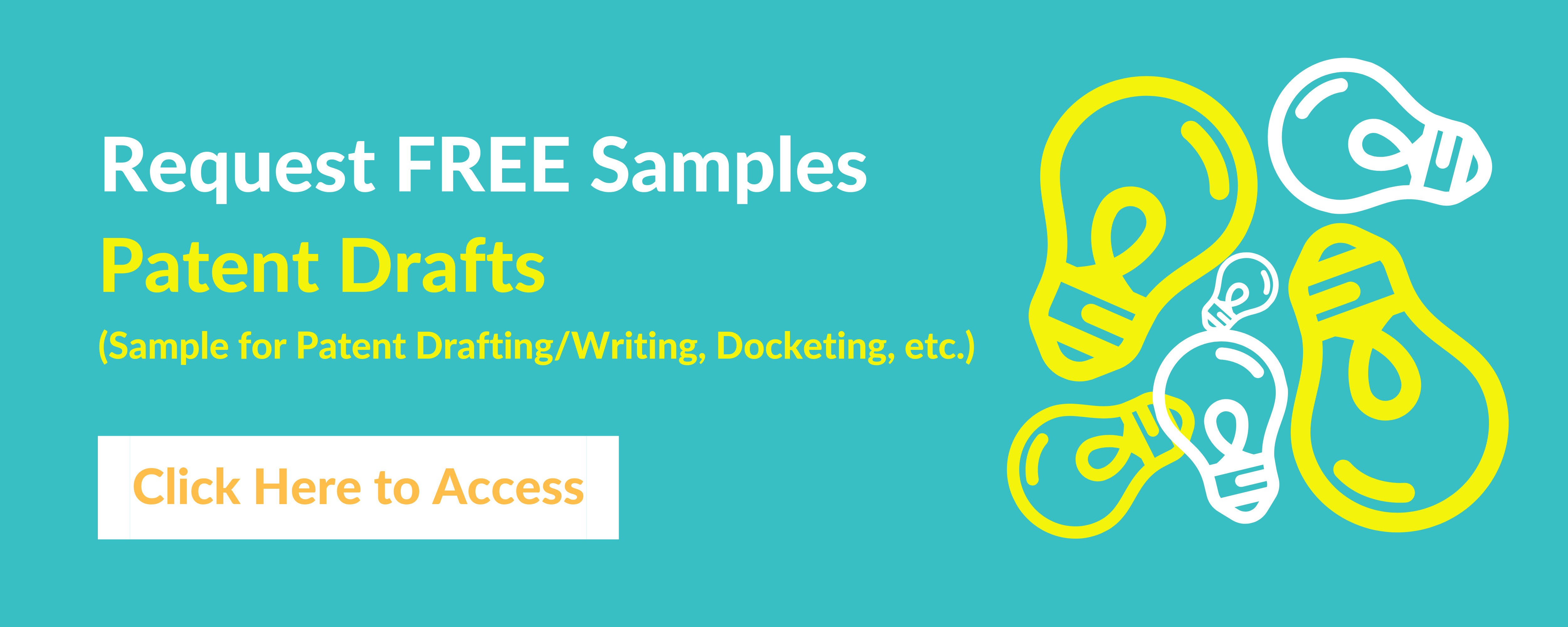 You can also check and review our Free Samples (Patent Drafts from our recent work). Click here to download
---
Download Sample/Example