Maximize your protection & minimize the office actions by having the accurate information before patent filing.
PDC:15+ Years of Business, 500+ Full Time Searchers, 30+ Tech Areas, 500+ Prior-Art Search Services/month.
Multi-lingual (16+ Languages) capabilities covering 100+ Countries.
Search results to help draft applications that not only cover current state-of-the-art but all possible future infringements.
Multiple variants (see below) to match your budget and completeness requirements.
Searches and manual analysis conducted by subject matter experts, reports includes expert comments on each prior-art.
Quick turnaround to secure the earliest priority date.

Start your project / Contact us now: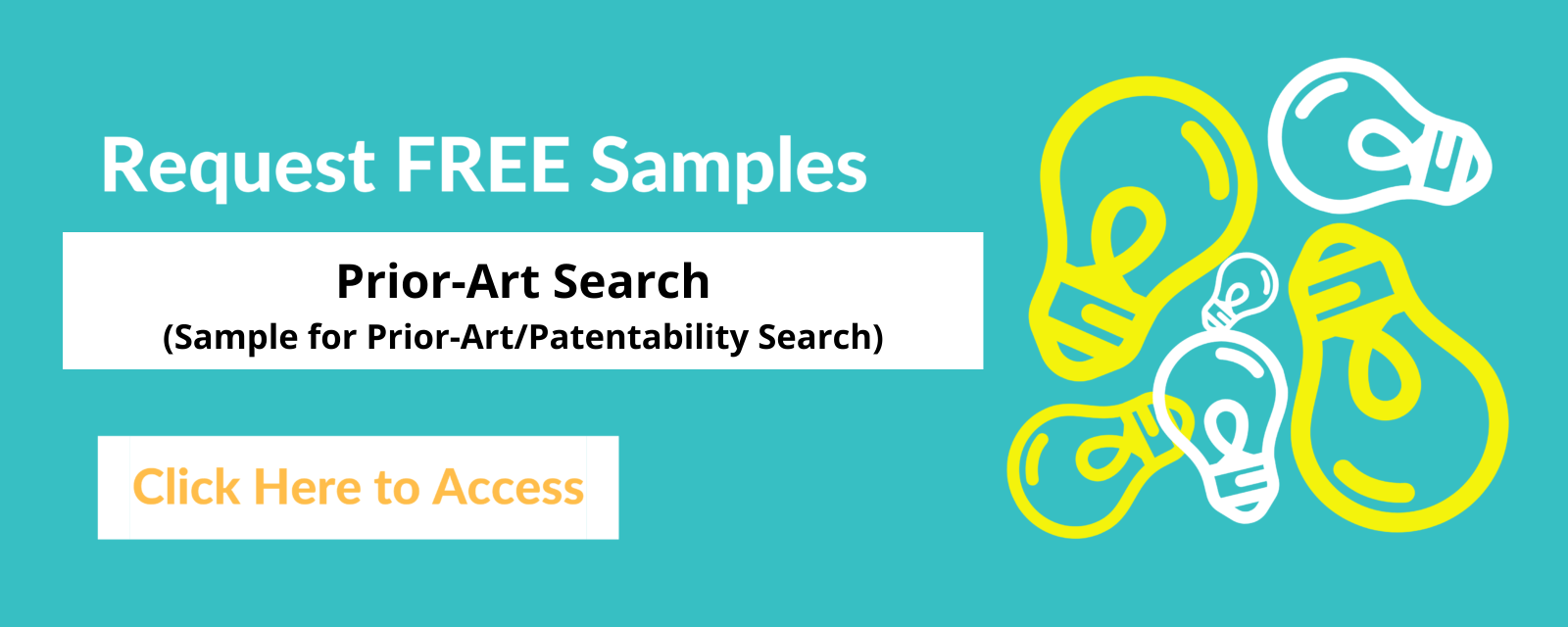 You can also check and review our Free Samples (Prior-Arts from our recent work). Click here to download
---
Download Sample Reports