[responsivevoice_button]
A Patent draft is an application that includes a written detailed description of the invention, patent claims to define the scope of the invention, explanation of the process, manufacturing details or composition of matter and also the description of a mode of operation or principal. In short, the draft must include each and every minute detail about your invention.
Patent Draft Improvement-5 Tips
Be specific and complete: The draft must be specific or to the point and must include complete information about all phases or processes. In other words, it must not raise ambiguity while data analysis and prosecution phase. It must include the background details, technical subject details, drawings with their related explanation, and summary.
Be clear with the claims: The most important aspect of a patent draft is its claims. Since claim is the only thing that describes the scope of the invention and will decide what has to be protected and what lies outside its protection. Claims must always be framed starting from the broadest area possible and then moving towards more specific part, to assure maximum coverage of the genre that will help to build a strong foundation in future licensing and infringement cases. [You will also be benefitted by finding out the way to write patent claims for patent application]
Be self-aware about the invention: Second most important aspect about a patent draft is that it must be prepared in such a way that anyone having a basic knowledge about the subject could understand the invention, after reading the whole document. Everything has to be explained keeping in mind as if the person is preparing a user's getting started manually. A precise and complete application will always get the benefit at the time of its examination.
Be responsible to follow the pre-requisites: Always follow the USPTO guidelines while creating the patent drafts, and always keep this as your first priority. This order has to be maintained while drafting your invention, starting from the patent title, background information, invention summary, explanation, description, claims, abstract of disclosure, and finally ending up with a sequence list.
Don't be shy to ask for help: Always take the help of a patent expert or any professional who is very much related to the patent industry, since that person holds its expertise in understanding technical aspects, legal prospects, and knowledge about how the drafts are further processed in the court.
 Our Services
Our team at Patent Drafting Catalyst offers a unique cost-effective approach to preparing national as well as international patent applications. We have an experienced team of professionals, such as technical subject experts, patent experts, and legal advisors, who deal with clients from more than 45 countries, satisfying them with our expert drafting services in the minimal amount of time. They facilitate experienced and A-grade handling on multiple worldwide patent databases to provide a detailed patent report in a very fast turn-around delivery time.
To know more about us, please visit our service page.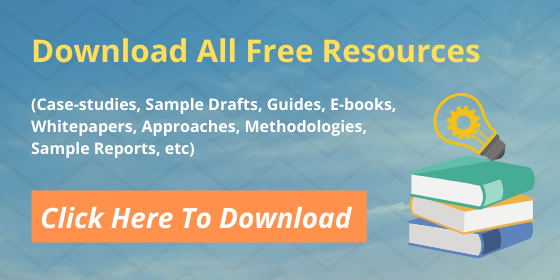 Here you can download all free resources
(Case-studies, Sample Drafts, Guides, E-books, Whitepapers, Approaches, Methodologies, Sample Reports, etc.)