[responsivevoice_button]
The goal of drafting a patent application is to present a preliminary version of the invention, highlighting all its original elements, embodiments, and scope. A good patent draft is the one that provides a full, clear, and exact description of the invention that clearly portrays the purpose or the sight of the inventor, behind that invention. In a race to quote correct terms to bring the actual motive and belief behind the invention, patent drafters might sometimes do these very common patent drafting mistakes. A smart player is the one, who knows the result of his/her next moves. Hence, we are covering the top 5 very common mistakes and their possible solutions, so that you can make sure that your patent application is clean and precise.
Did you know the 5 tips that could improve your patent draft? Find it from the adjoining attached article.
Common Patent Drafting Mistakes
Let's learn about the top 5 patent drafting mistakes and their solution, in detail.
Prioritizing 'How' before 'What' and 'Why': The biggest mistake that patent drafters often make is to portray the functionalities of the invention before making the basics of the invention. They spend most of their time in explaining 'How the invention works?' instead of explaining 'What the invention is?' and 'Why it is made or what's the purpose?'. It is important to make the readers first aware of the invention and then about its functionalities and operations. This will facilitate better and clear understanding of the invention.
Let's take an example to understand this problem. Assume that someone wants to file a patent application to patent a 'Pen'. Describing Pen in a way like, 'Pen is used to write on a surface', is not an appropriate idea. This describes its functionality not actually a Pen is. Another description can be, 'Pen is a writing instrument that is used to apply ink to a surface'. Without a doubt, the second is more prominent and unambiguous. Even the second one, is not truly precise. It can be enhanced like, 'Pen is a writing instrument that is used to apply ink to a surface, such as paper, for writing or drawing'.
Framing 'Actionable Information' without understanding 'Legal Requirements': Another very common mistake happens when patent drafters tend to frame functionalities without the full knowledge about what and how much is legal to describe. Mistakes happen when the description of your invention matches with the description of someone else's application (filed earlier), unintentionally, maybe because both inventions fall under same technology domain, structure, etc. It's a must to frame intelligently so as not to infringe any application which was filed earlier.
Framing it 'All with Specificity' without focusing on avoiding 'Ambiguity': Describing functionalities with specific details is beneficial but it does not assure that the information is unambiguous. It is important to frame sentences in a manner that reader can only get the idea of what the inventor intended to depict, not something other than that. It is essential to check for ambiguity and then framing the sentences making it easier for the user to understand all its functionalities.
Trying to depict 'Specifications' using 'Generic' terminologies: Sometimes, patent drafters tries too hard to figure out ways to depict all specifications, while keeping it generalized at the same time. Well, it's a good practice to portray functionalities in general terms to attract a large audience. But, expanding and explaining technicalities in a general way, sometimes changes the meaning which is intended by the inventor.
Thus, always start with more generic terms and then capture minute details. On the other hand, it is important to be specific and not be too specific.  Allow me to illustrate with an example. Let's take an example to understand this properly. Let's assume the description like, 'A rug of velvet cloth'. It can be presented in much better way as, 'A rug made of washable fabric, such as velvet, polyester blend, etc.' Now in this case, we described a rug in more general way, as washable fabric (showing limited specificity) and velvet, polyester blend (showing minor details). A very common mistake is still in the aforementioned statement which you will get to know after reading the fifth point.
Depicting details using 'Common Abbreviations': Most often drafters try to depict more than one thing of the same type, using common abbreviations, such as 'etc., or so on'. Even we have used it in our previous example. But it's not right to portray things commonly using these, since it may or may not ask the reader to use his or her imagination to put anything in that place according to their understanding. It brings ambiguity and non-specificity to the presented information to have more than one literal meaning. It can be helpful if the readers are familiar with the terminology and jargon, which are actually intended by the inventor by the use of abbreviations. But, this sort of writing is not recommended as people unfamiliar with the dialects can interpret in a wrong way, which will ultimately ruin the whole point behind drafting.
Also, Proofreading is the final role that every patent drafter must not forget to ensure correctness and authenticity of the patent application. Proofreading plays quite an important role in patent drafting.
How can we help you?
Drafting a patent application is a difficult task that needs complete responsibility and knowledge about the inventions and the laws. Someone educated enough and holding experience in IP field, is the best one suitable for drafting patent application. Now, you are familiar with the common mistakes, so try to take help from any patent drafter who can possibly work to avoid these patent drafting mistakes. Our experienced team at Patent Drafting Catalyst (PDC) will help you at every step of this patent application drafting. To know about our services, please visit our service page or contact us.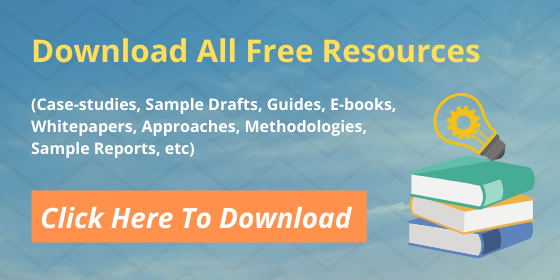 Here you can download all free resources
(Case-studies, Sample Drafts, Guides, E-books, Whitepapers, Approaches, Methodologies, Sample Reports, etc.)