[responsivevoice_button]
Patent docketing is the service through which patent application management process can be simplified. It keeps track of all the essential documents, deadlines, timelines, forms, drawings of a patent. Most of the of the patent law firms even hire docketing professionals to tackle and maintain the records. Customization is done based on the client's requirements and ability to invest. It will finally determine the complexity of the docketing solution. Here, we will learn about the top 5 patent docketing solutions that can significantly improve the maintenance of all the records during patent prosecution.
Before that let's first understand the issues that might occur due to untimely docketing. It will help us realize the importance of using a well-developed patent docketing software.
Patent Docketing Solutions- An Improper One Can Ruin Your Invention
Handling clients from multiple jurisdictions, maintaining their deadlines, and keeping track of all their documents is not an easy task for a legal attorney. He should take help of a manual or automated software-based patent docketing solution that updates all the dates in the calendar. He cannot afford to miss any court sessions and must not misplace documents. It requires a lot of time and energy, regardless of the firm's size.
It doesn't matter whether the attorney works as an individual or a team. He or the team must manage all activities of the patent prosecution. Missing a vital court hearing is treated as a code of misconduct or malpractice against the authorities (such as patent examiner). It can eventually lead to the abandoning of the patent application.
Also Read: Patent Illustration Express
Patent Docketing Solutions- The Top 5 To Turn The Dice In Your Favor
Let's now learn about the top 5 patent docketing solutions. It will help you earn the name and fame for your invention.
1. Software-based Approach:
The best way to achieve efficient management of all the patent prosecution task is to use the legal-industry specific software. Do not use manual or multi-purpose management software. You can use a simple paper calendar or general management software to tackle a few patents. However, to handle a large number of clients of various domains, this might not be the best idea. You may miss out on something important while using a manual approach to note down relevant details regarding the dates and documents. Thus, it's better to use the best in class software to manage and alert you for all the critical dates.
2. Incorporate Flexibility in Inputs:
Using specific software does not mean the inputs to that software need to be static. In simpler words, even if one is using software for handling patent activities, the data to that system can vary by the requirements of the clients. Through automation, we don't mean to give full control to the software. The operator can make manual changes to keep the whole system updated.
For example, once you have fed the software with the office action submission date, it may not be the final one. As an operator, you will hold the authority to modify that will automatically change the dates saved for future tasks. It will provide automation as well as ease of management and rectification if required.
3. Immediate response for alerts:
The software (or if managed manually) must be capable enough to send reminders to the filer. Also, the software needs to alert the concerned people for the next court dates or important events automatically. By this, the team will be able to manage their future work smoothly. In some instances, the concerned dates can be postponed. You need to shift the alerts and provide the correct consecutive dates to the filer.
4. Use of centralized data source:
Attorneys serving clients within a territorial boundary or clients filing a patent application within a specific area must hold a centralized data source or database. In it, everyone can set relevant dates in his/her calendar to avoid date overlapping. Hence, no client will miss any of their proceedings. Everybody will remain aware of each other's prosecution dates and time periods. Even if someone loses a date or gets confused, the other person will be there to clear the doubts.
5. Immediate Error detection approach:
Try to use software with built-in accountability features. It should analyze every section of the application. Also, it should hold records for all the participants (both clients and attorneys) according to the section they have worked. This will analyze the error areas quickly. Moreover, you will get to know who has left the issue. It will help make the application error-free. Rule-based calendaring will also maintain a discipline of boundaries between the whole application. It results in an overall reduction of error and confusion.
Patent Docketing Solutions Milestones
Using software will make your patent docketing process a lot easier. However, you might require technical officials to learn, understand, and use them too. What comes next? It is the cost issue. All these solutions will charge you significantly. As a result, you or an inventor like you will go for the low-cost manual method. Again, there lie the chances of manual error. So what to do now?
Also Read: The Patent Search Firm
We will be delighted to help you!
We, at Patent Drafting Catalyst, are a professional team who maintains client dockets efficiently. We have partnered with patent attorneys worldwide. It will facilitate the easy filing of patent applications in any part of the world. Leave on us the task of pre-filing, post-filing, post-grant dates. Don't worry about the deadlines. We are into it.
To know more about us, please visit our service page.
Related Feeds 
Patent Docketing Need in IP Lifecycle
How to Avail Best Patent Search Services?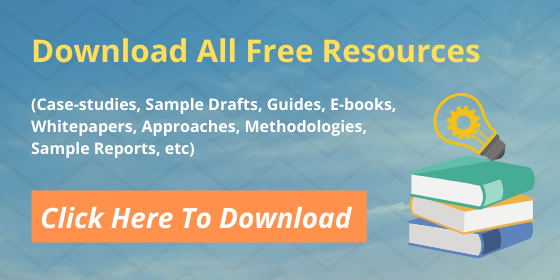 Here you can download all free resources
(Case-studies, Sample Drafts, Guides, E-books, Whitepapers, Approaches, Methodologies, Sample Reports, etc.)