10+ Years in Business, 30+ patent drafters team consisting industry experts from various technology areas.

Our experts support multiple Patent Attorneys/ counsels and hence are always up-to-date on industry best practices.
Experience of drafting responses for multiple countries.
Provide technical support on Examiner Interviews & write arguments very objectively.
Our team also support litigators in patent infringement, so clearly understands the value of well drafted claims and claim constructions.
Quick turnaround and unlimited iterations.
Leverage the Power of Collaborative Patent Drafting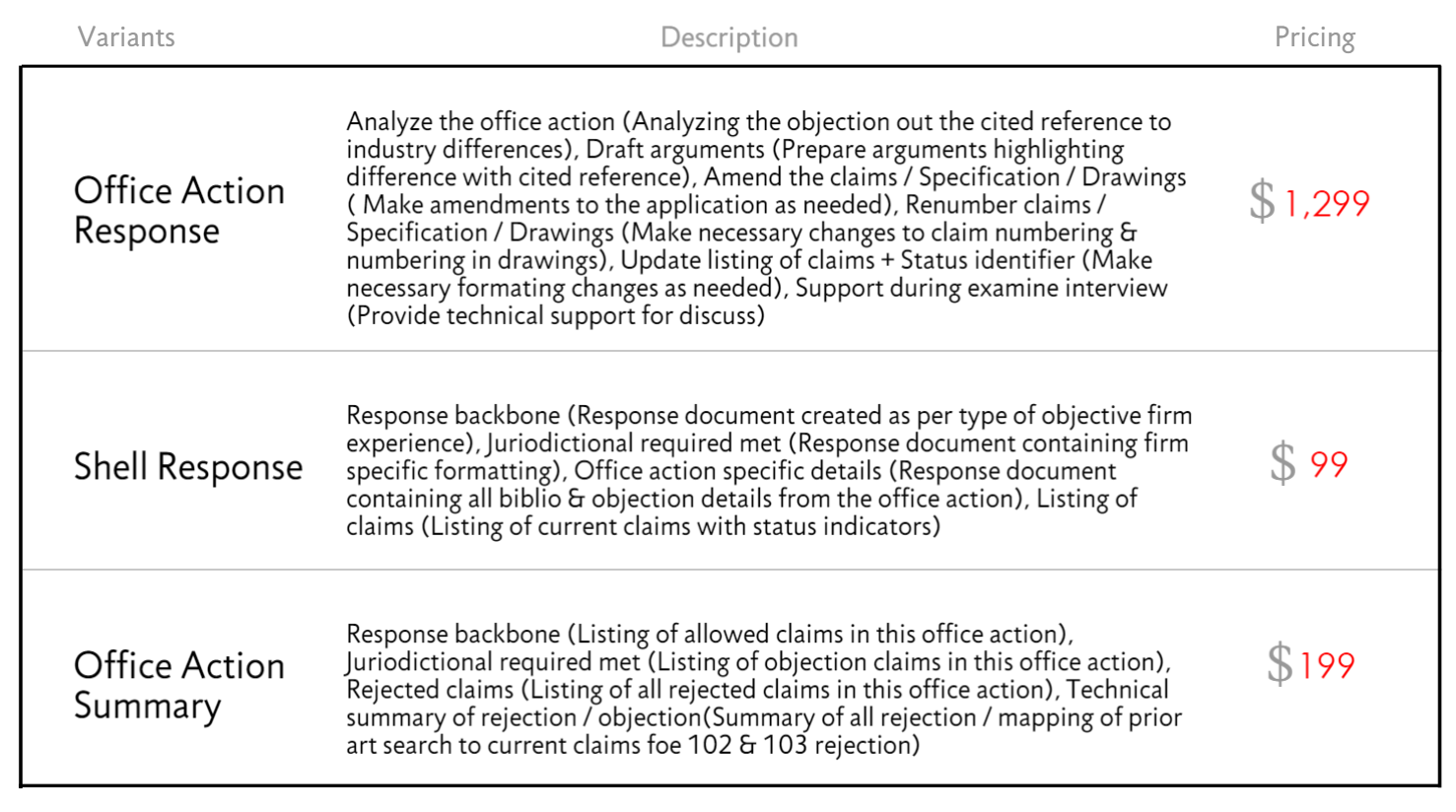 The road to getting a patent doesn't end with filing of a patent application. After the patent application is filed with the PTO, the patent application is assigned to an examiner for examination. The examiner then reviews and evaluates the patent application in order to determine whether the filed patent application fulfills the requirements for patentability.
Based on the search conducted by the examiner and the review of the patent application, the examiner replies back with an office action. To provide a perspective here with some numbers:
On an average, a patent application filed at USPTO undergoes 3 to 4 office actions.
85% of all patent applications receive a first office action.
An office action does not necessarily mean that there is a major issue with the patent application, but is merely the examiner's opinion. However, how you deal with them is of critical importance. An improperly drafted response to an office action can lead to multiple iterations, causing unnecessary cost burden on the applicant or more significantly can lead you to get a patent with restricted claims which have no value and are unenforceable.
At PATENT DRAFTING CATALYST, we have perfected the art of responding to office actions for multiple technology areas and countries and have helped patent attorneys significantly reduce their effort on drafting office action responses. We have substantial experience in responding to various kinds of objections including USC 112 or USC 102 or USC 103 or USC 101 objections. Our experts focus on arguments and strategies that directly address the concerns of the patent examiner objectively while keeping the business impact of the claims in mind for maximizing enforceability.
Start your project / Contact us now: