There are various types of claims that can be drafted to protect an invention, and one such type of claim is a "product-by-process" claim. A product-by-process claim defines a product in the terms of the method or steps used to make the product. The most common situations in which claims use both product and process terms are:
when a product is new and unobvious, and incapable of independent structural definition;
the product is old and obvious, but the process is new; and
the product is new and unobvious, but has a process-based limitation.
A product-by-process claim is particularly useful when there are method claims, or method steps in an article of manufacture, or in product claims where the method or the steps cause something to be produced.  Such product-by-process claim are more often used in the chemical and pharmaceutical industries.
More often, a product-by-process recitation is used to define one component part of a product in a claim rather than used for the entire claim. For example, a product may have a number of components, including a particular structure that is described in the terms of the process by which it is made, that is, an electrical product may have a new structure which includes a contact made by a particular process. That contact would be covered by a respective product-by-process limitation within the body of the claim.
Patent holders or applicants have to exercise caution while considering a product-by-process claim to protect a product. Those attempting to work around existing patents can consider developing a process that is different from a process described in a product-by-process claim, even though the developed process results in the same product claimed in the product-by-process claim. The protection conferred by product-by-process claims should not be confused with the protection conferred to products by pure process claims, when the products are directly obtained by the claimed process of manufacture.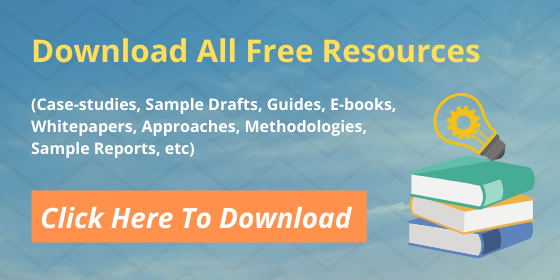 Here you can download all free resources
(Case-studies, Sample Drafts, Guides, E-books, Whitepapers, Approaches, Methodologies, Sample Reports, etc.)